A5-10




Difficulty

Par

6

Game/Type

Action
Hint
"Search for the
Starite
!"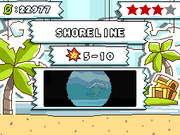 Solutions
Create light sources to assist you in navigating through the waters.

Summon the Sun. You can use this to search the sea. Make sure you kill the sea creatures!

Summon a great monster to defeat hostile fishes.
Ad blocker interference detected!
Wikia is a free-to-use site that makes money from advertising. We have a modified experience for viewers using ad blockers

Wikia is not accessible if you've made further modifications. Remove the custom ad blocker rule(s) and the page will load as expected.