A5-2




Difficulty

Par

3

Game/Type

Puzzle
Hint
"Crack the Kraken!"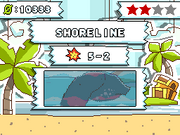 Solutions
Jump over to the middle island with the closed Steel Door Green. Place an Engineer under water next to the Green Switch on the left side. He will flip the switch. When the Steel Door Green opens, stay on the island, but get on the other side of the door. Trash the Engineer and create a new one to flip the same Green Switch to open up the way to the Starite
Spawn a Vending Machine, place it next to the starite. Spawn Handcuffs and attach them to the starite. attach the other end to the vending machine, and select fill. drag the vending machine over to you and empty it and get the Starite.
Ad blocker interference detected!
Wikia is a free-to-use site that makes money from advertising. We have a modified experience for viewers using ad blockers

Wikia is not accessible if you've made further modifications. Remove the custom ad blocker rule(s) and the page will load as expected.