Flamethrower


Flamethrower from "Scribblenauts Unlimited"

Type

Gun

Behavior

none

Synonyms

Greek fire

Available in

A flamethrower is a gun that shoots fire. It can burn stuff, or set them on fire, and it melts icy objects.
At E3 2009, Flamethrowers had a different appearance. Instead of shooting out fire, a constant line of fire was there.
In Scribblenauts Remix, if you make a smelly flamethrower, the flames will be gravity-affected.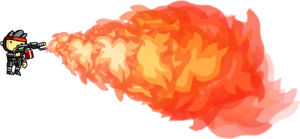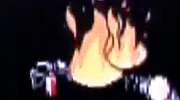 Ad blocker interference detected!
Wikia is a free-to-use site that makes money from advertising. We have a modified experience for viewers using ad blockers

Wikia is not accessible if you've made further modifications. Remove the custom ad blocker rule(s) and the page will load as expected.