P1-5




Difficulty

Par

2

Game/Type

Puzzle
Hint
"Refresh him!"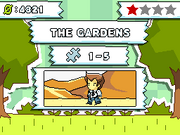 Solutions
Note: most of these solutions are one word (under par).
A Drink Is Refreshing
Go For A Swim
Raindrops Keep Falling On My Head
Sit In The Shade
Large Air Vent Wins Every Level

Yes, even this one. A little breeze (from Fan (Tool), etc) will also refresh him.

Put a hat on.
Violent Refreshment:

Put an Iceberg/Glacier in his vicinity or make it land on him
Ad blocker interference detected!
Wikia is a free-to-use site that makes money from advertising. We have a modified experience for viewers using ad blockers

Wikia is not accessible if you've made further modifications. Remove the custom ad blocker rule(s) and the page will load as expected.