Parallax




Type

Villain

Behavior

Fights good

Synonyms

None Known

Available in
Parallax is an immortal yellow entity composed of pure fear. Born at the beginning of time, this ethereal evil possesses the living, turning heroes into monsters... or worse. Parallax is a primordial nemesis of the Green Lantern Corps, at one time effectively destroying the corps by successfully possessing Hal Jordan.
Costume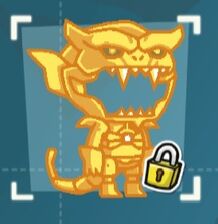 Equipping the Parallax costume empowers you to scare those near you temporarily, and gives you a draining attack that heals you. It will also increase your melee damage and allow you to fly.
Ad blocker interference detected!
Wikia is a free-to-use site that makes money from advertising. We have a modified experience for viewers using ad blockers

Wikia is not accessible if you've made further modifications. Remove the custom ad blocker rule(s) and the page will load as expected.